Design is an essential part of any marketing strategy. It can be the difference between a page that makes sales and one that doesn't. Designers use fonts to emphasize certain points, provide visual interest, and make their designs more readable. The font size should be proportional to the size of the design; it should not be too small or too big. So, in this article, we'll discuss the Importance of Font Style and Font Size in Design.
Font style can be used for emphasis, for example, bold font is often used to highlight a particular word or phrase. It should not be overused though, as excessive use of bold fonts can make your content look too strong or offensive.
Font size is also important because it affects legibility. If you are designing for an audience with a vision impairment then you would want to make sure that your text is large enough for them to read easily. Fonts are important because they convey mood, tone, style, and personality better than other designs choices like color or images can.
Importance of Font Size
The size of the Font plays an important role in any text. The bigger the text size, the more focus it gets. That is why the Headings and Titles of any article or any blog get bigger in size than the other. Not only in the blogs and articles, but also in the graphic design and other info-graphics, size plays an important role.
Importance of Font Style
Font style is a significant factor in the design of any text. Fonts are the most fundamental element in any design. They are what gives words their personality, which provides us with information about what they represent.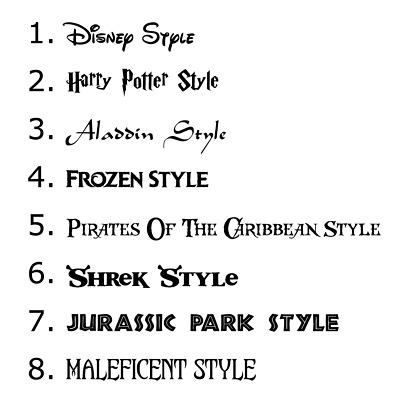 The font provides the flavor, feel, and taste to the text. So, using a font according to the content or context would be a great idea.

Font style is an important part of the design process. It helps people to get the message or feel about the product or service. The typeface, weight, size, color, and what, not all contribute to how a font is perceived by its audience.
Designers can either choose from various fonts on their own or they can rely on font services that provide predesigned fonts for them. They just need to select one that suits their needs and then download it onto their device.
Fonts also play an important role in typography because they are the most basic element in designing text-based visual content like layout, design of website pages, logos, etc. Designers use them to add visual interest and meaning to a message by choosing a different typeface for different purposes.
Conclusion
Thus, there is a great Importance of Font Style and Font Size in Design in every copywriting and graphic design aspect. From marking the important text with size to presenting the flavor of the content with font styles, font style and font size plays a big role.
Find out more at Fantastic Story, Inc. our blog page.